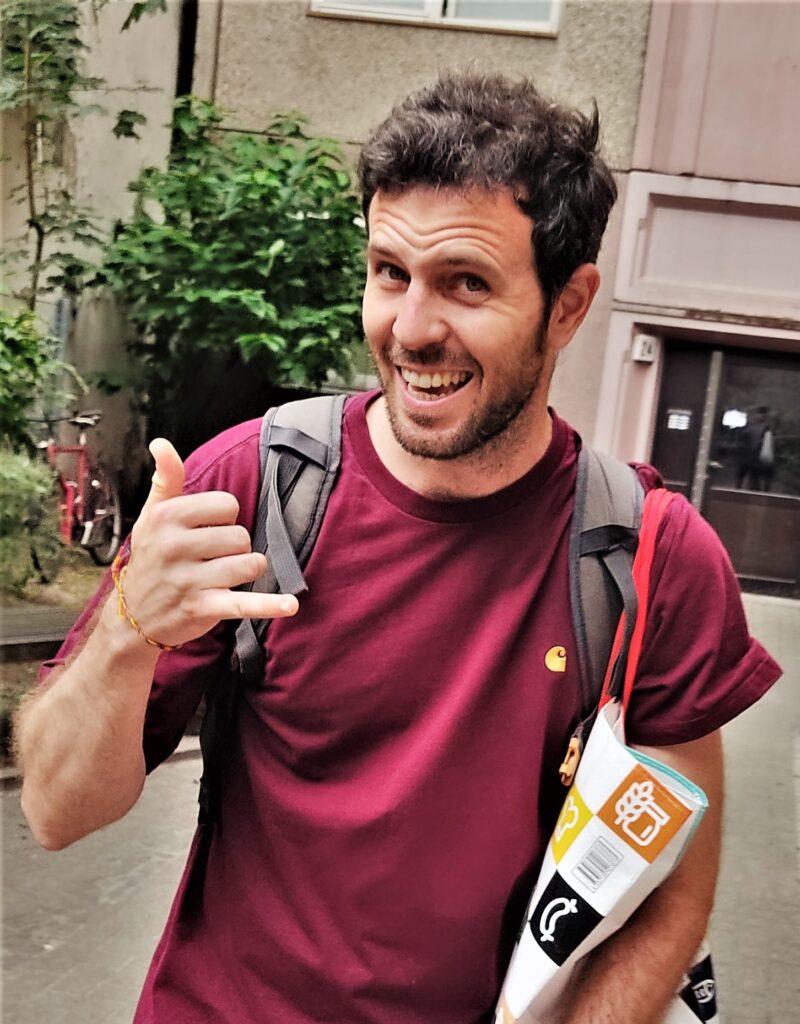 Ángel García Giménez
Christian about Ángel: "What a great guy! I am very grateful to get to work with this talented individual. Through his studies in audiovisual media, a Master's in Post-production, and his years of professional experience as a video editor in various production companies in Berlin (most recently Deutschland 3000 by Labo M), he has acquired exactly the skills we need to navigate the high quality format verdewelt aspires to have. Not to mention his technical know-how on camera and his skillset with his new favorite toy, the drone. And after living for over ten years in Germany, he has proven that the German bureaucracy is not a big enough deterrent to living a successful international life. Not only that, and perhaps most importantly, he is responsible for making my dream of verdewelt come true! A dream I've had in mind for years. Even though I may have good ideas for the content that verdewelt creates, I definitely lack the technical knowledge to make it happen…and that's where Ángel comes to the rescue. Born and raised in Alicante, Spain with a passion for sports and tortilla de patata, this coastal boy is worth his weight in gold! Thanks."
Christian Buthmann
Ángel about Christian: "This guy isn't even 30, yet he's already accomplished so much. He holds a Bachelor of Social Sciences at Humboldt University, which included a year abroad in Mexico and a (soon-to-be-finished) Master's in Sustainable Tourism Management. He completed an internship at Xenius (Arte), has written a book and shot a film about traveling in Central America, and he has gained experience in storytelling by participating in numerous projects - plus he's fluent in German, English, and Spanish (and is working on French…). Who but Christian should write the scripts for our films? Of course, it's not only about the creative side of things, but also about the organization and production: Christian keeps an eye on everything (as long as he wears his glasses). I wouldn't have imagined verdewelt could have developed into something as legitimate as it has become. Christian is the one who has provided us with the decisive impulses. But that's the beauty of collaboration: you can't do it without each other! This Lübeck native who doesn't like fish (he doesn't know what he's missing…), is the best partner I could have asked for! Gracias."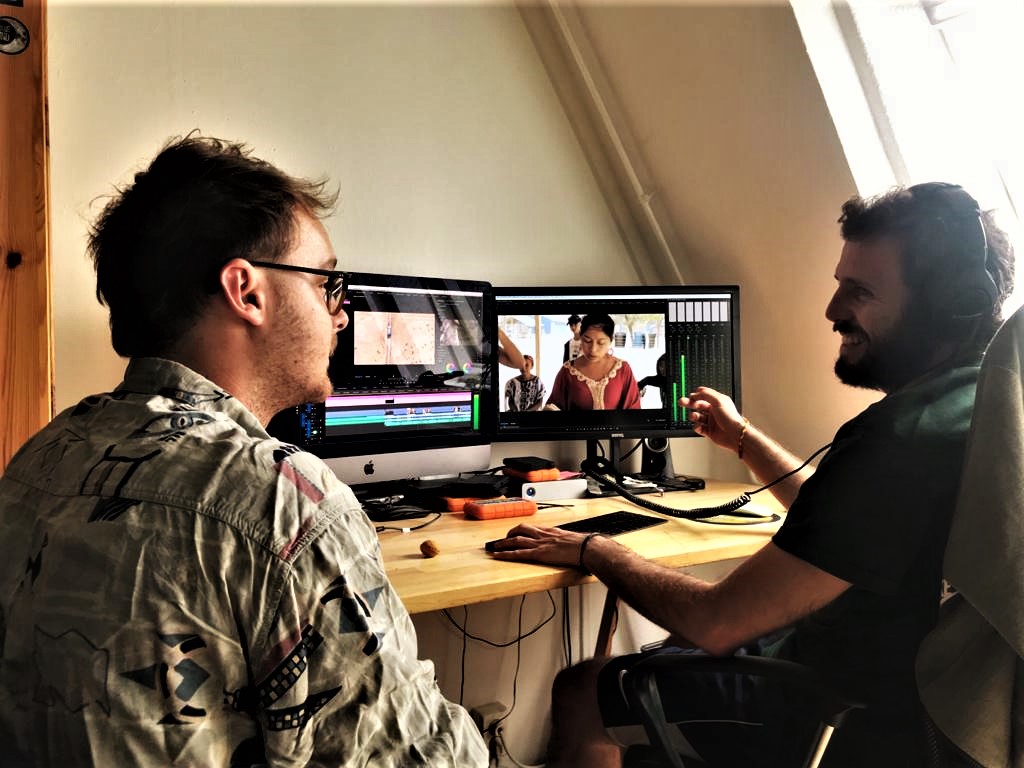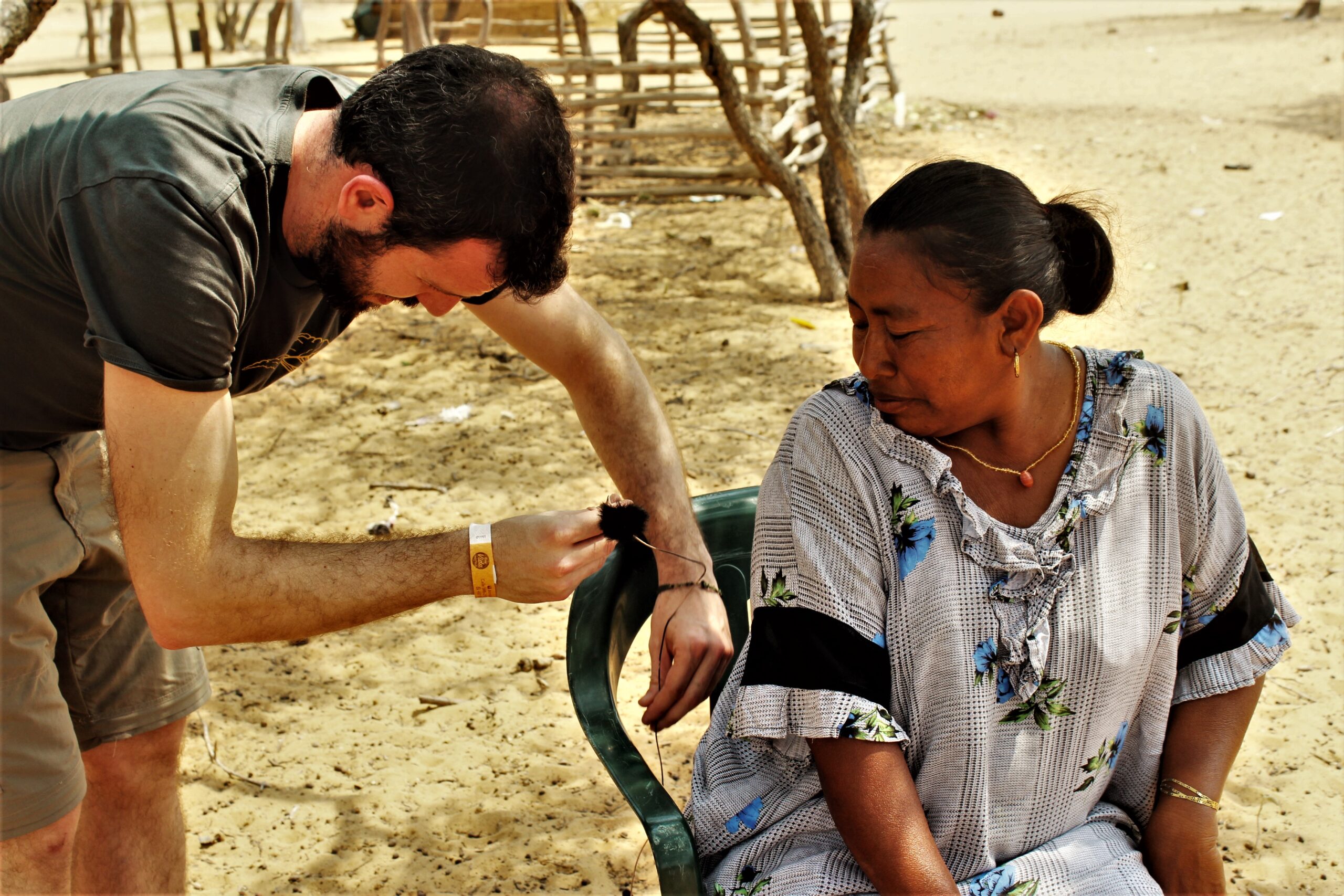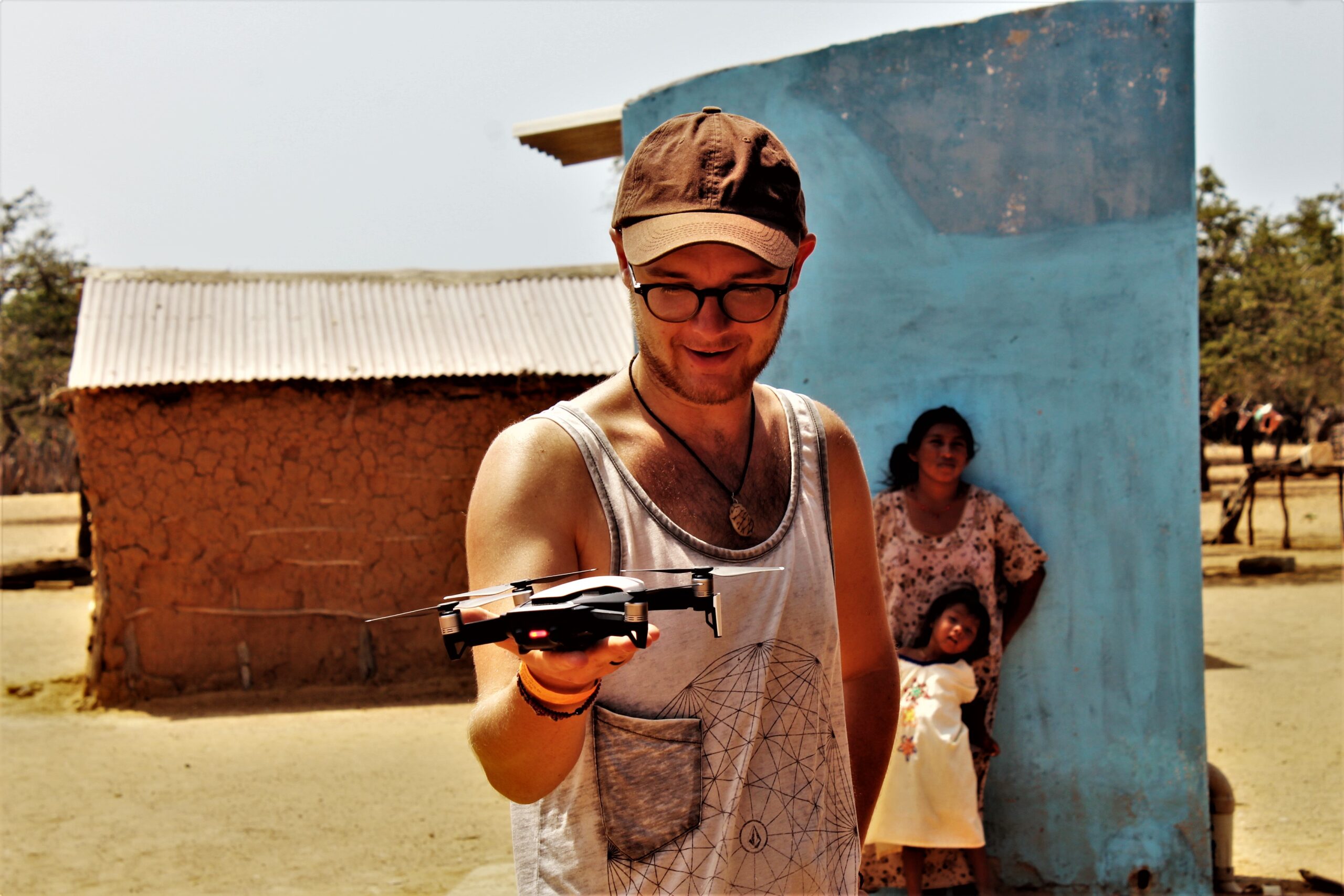 Verdewelt Also Stands for (Sandbox) Friendship
Yep, you read that correctly! But you may have misunderstood what it means. We met while working as teachers at a German-Spanish kindergarten – or, in other words, a sandbox! It was the beginning of a deep friendship and the perfect arrangement. Not only did we share common interests, but we also helped each other learn the other's language. It was a German-Spanish coastal town friendship that grew beyond the workplace. We decided to go traveling together and to create our first project. Working on the film about our trip through Central America and the Caribbean was such a great experience. It definitely became clear to us: We were a really good team, consensus-oriented and ideally complementary with our respective skills. And so, verdewelt was formed.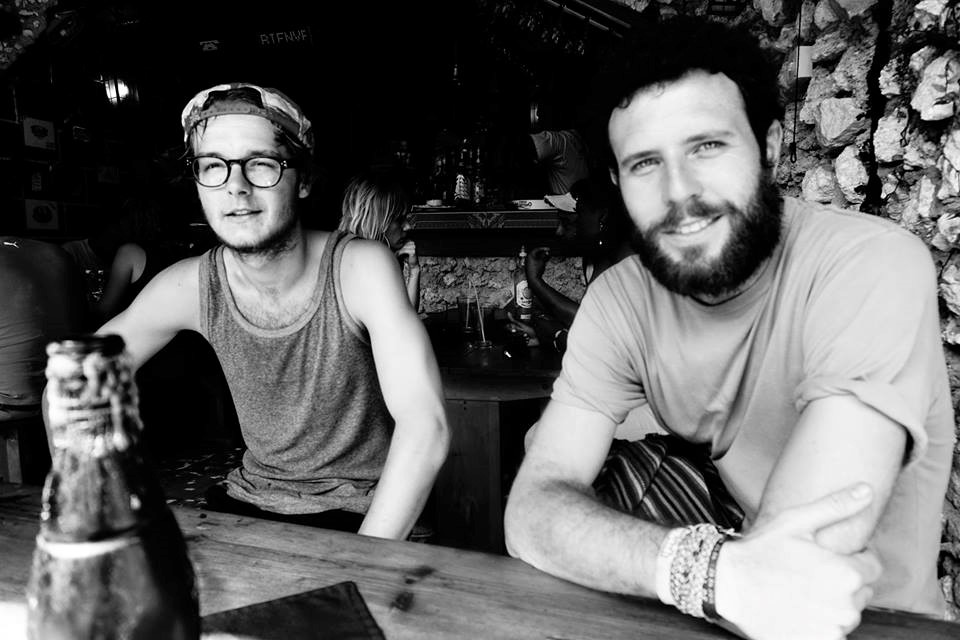 But even the best of teams can't do without significant partners-in-crime, friends, and family. Without the professional and spiritual support of those around us, our first projects would probably have looked a little different. The details and hard work that go into creating a film is never visible to the naked eye…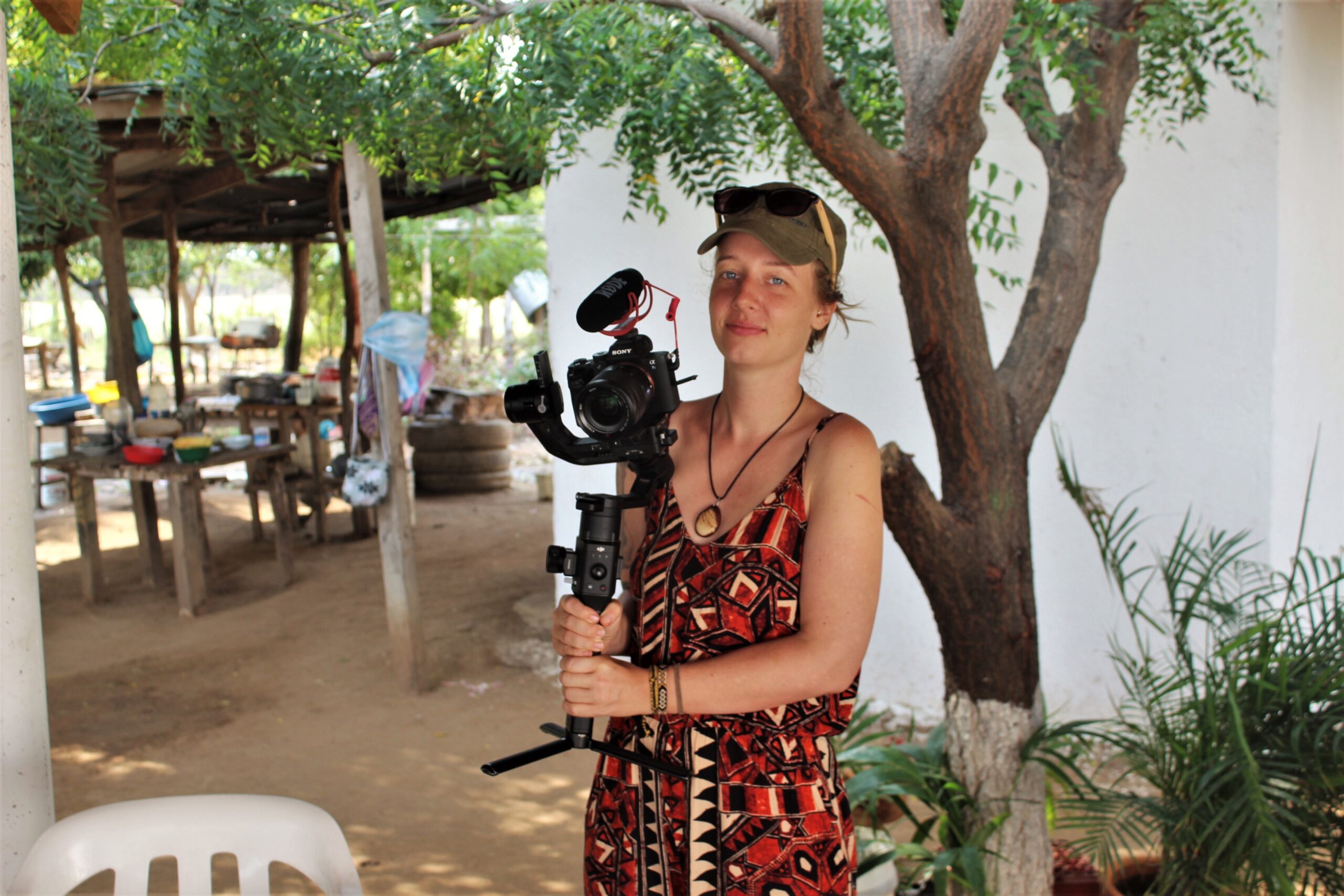 Everywhere where it is needed: Linda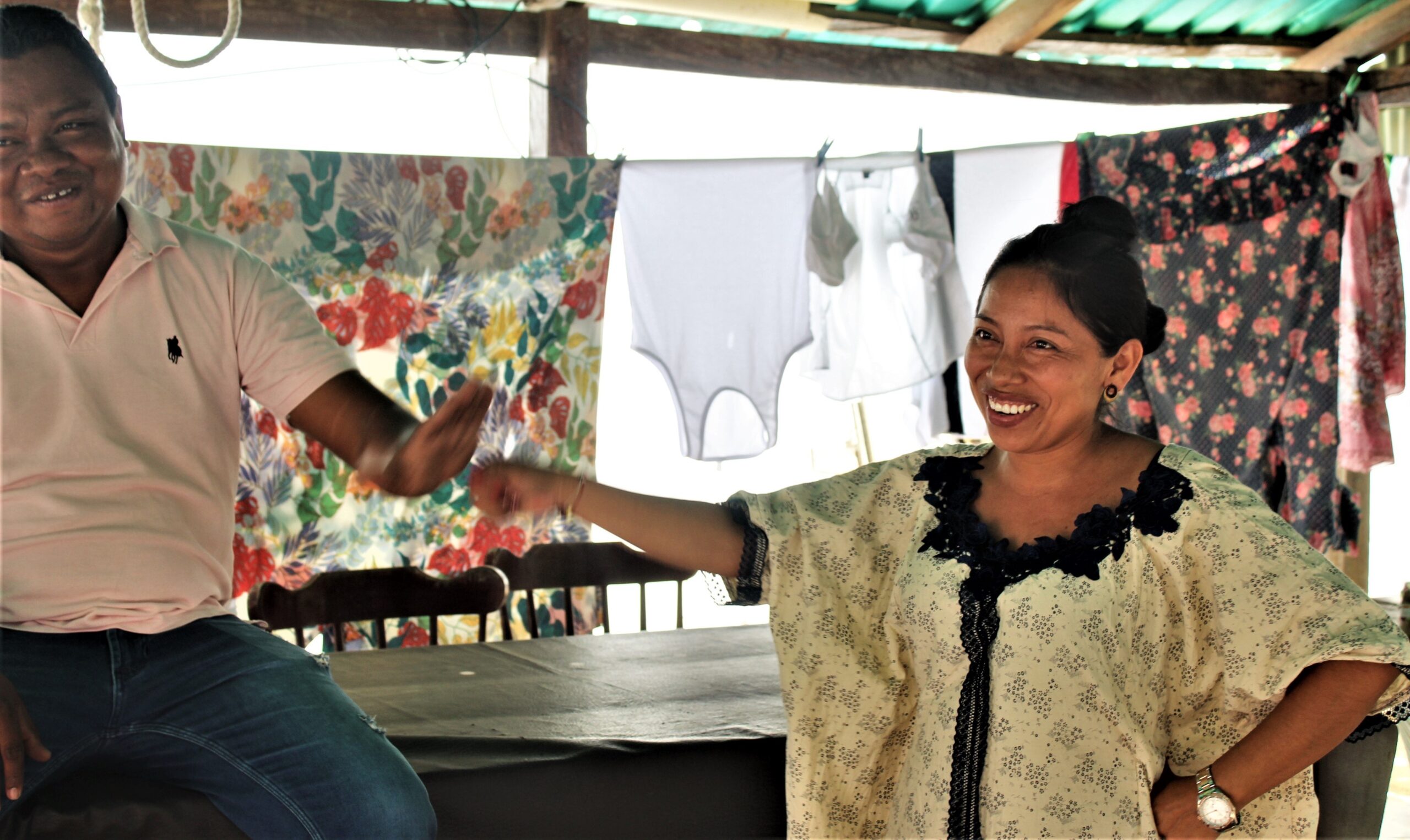 Good company is essential to making a good film 🙂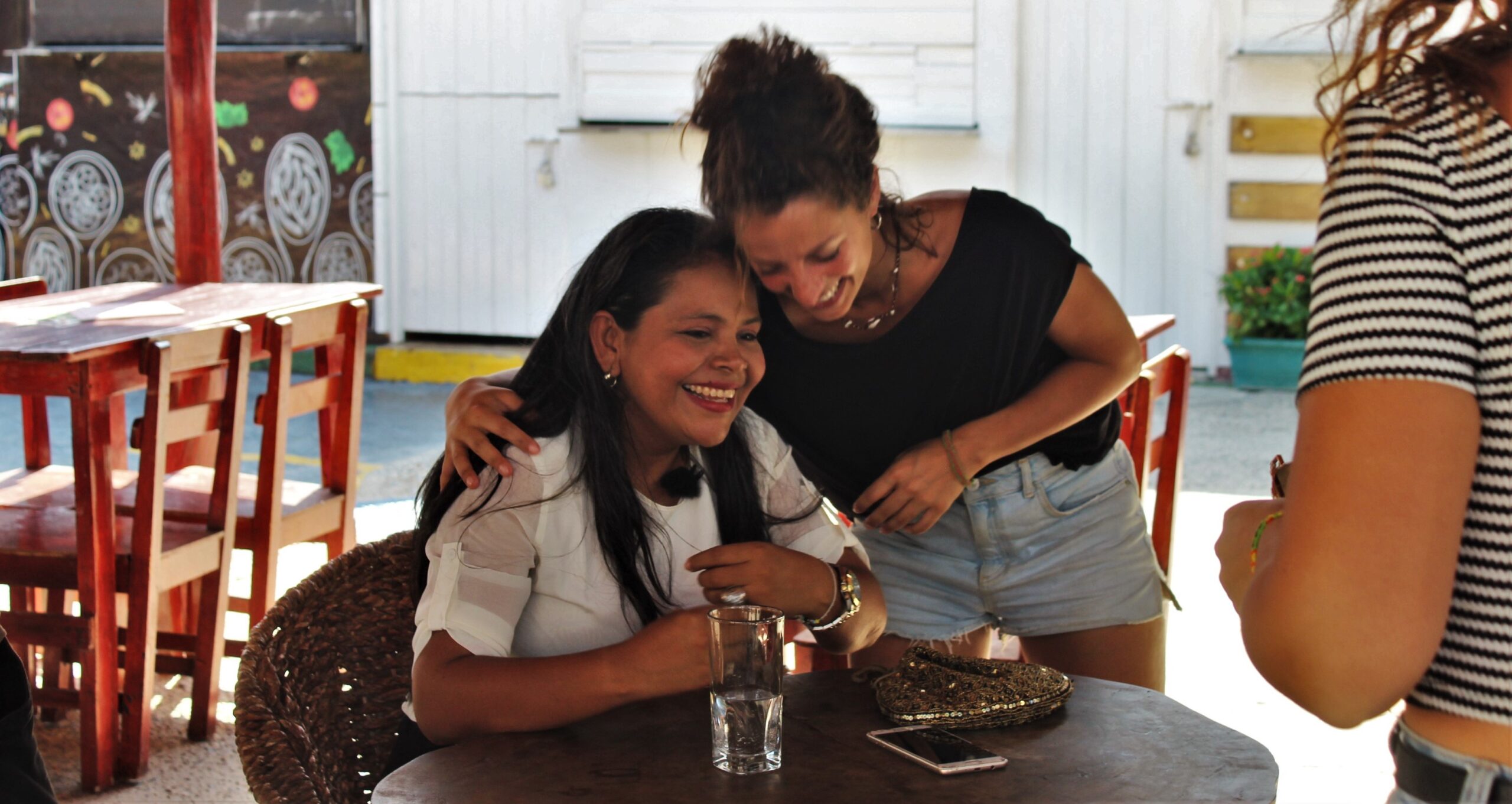 Final day of shooting - Bea celebrates this special encounter with Maria Cristina.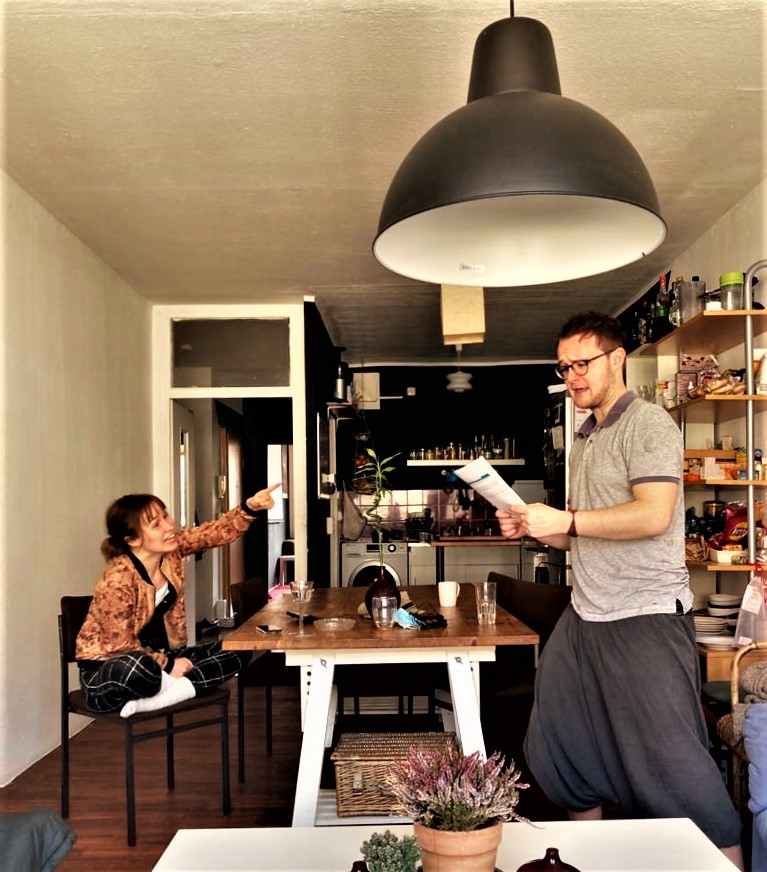 Emotional warm-up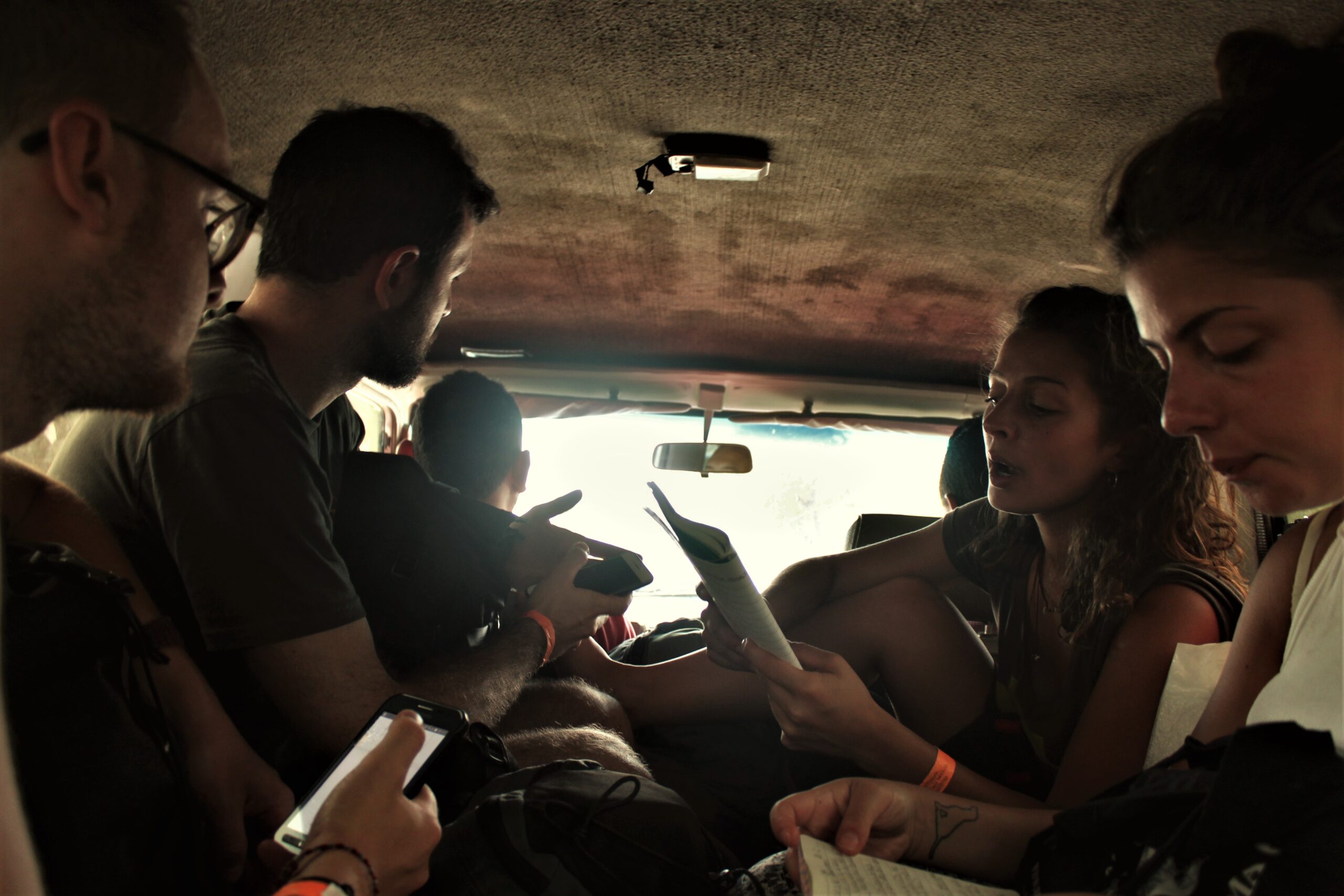 Meeting in the car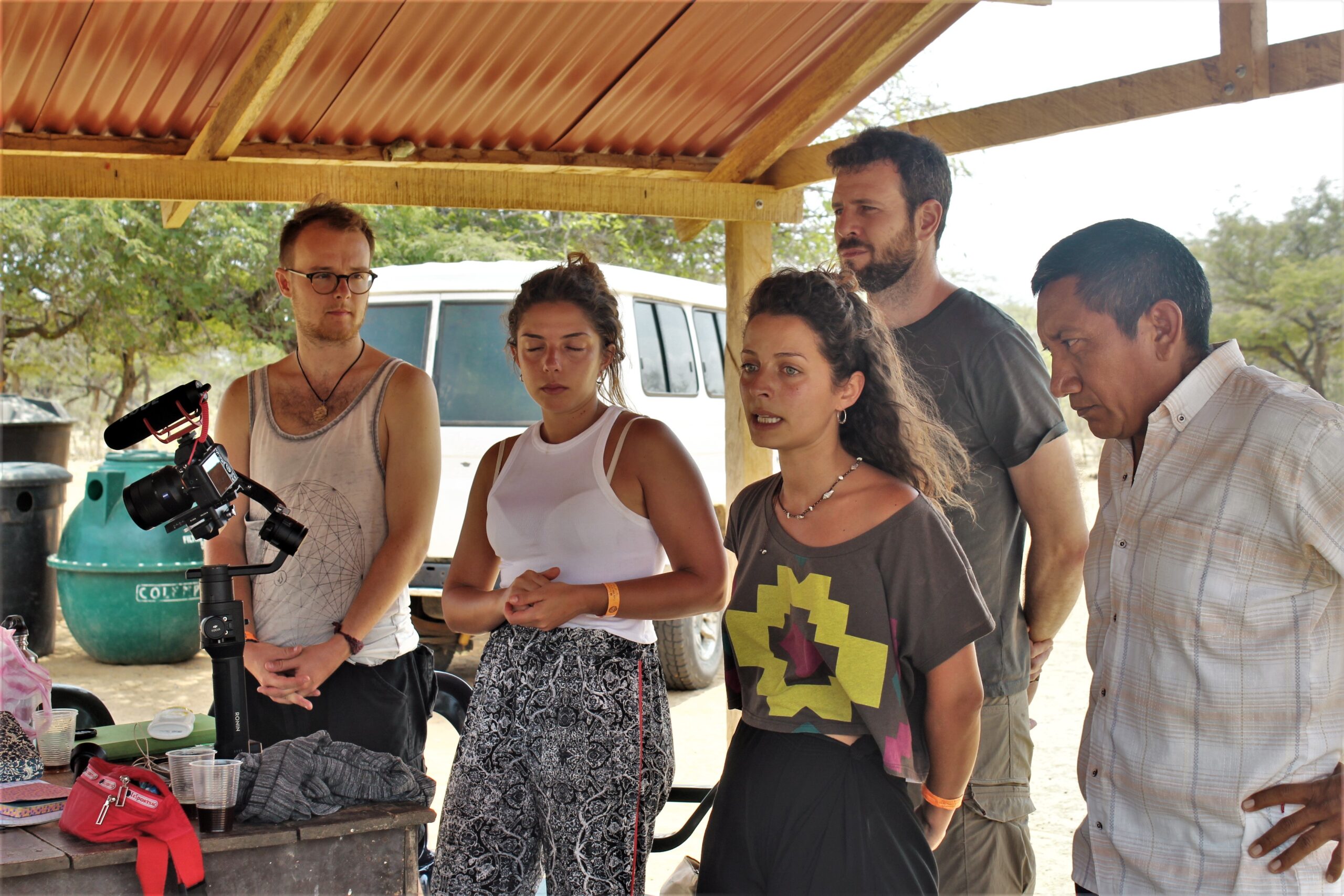 Presentation of the team at the ranchería Ishoshichon

Music makes the world a better place.

Learning from each other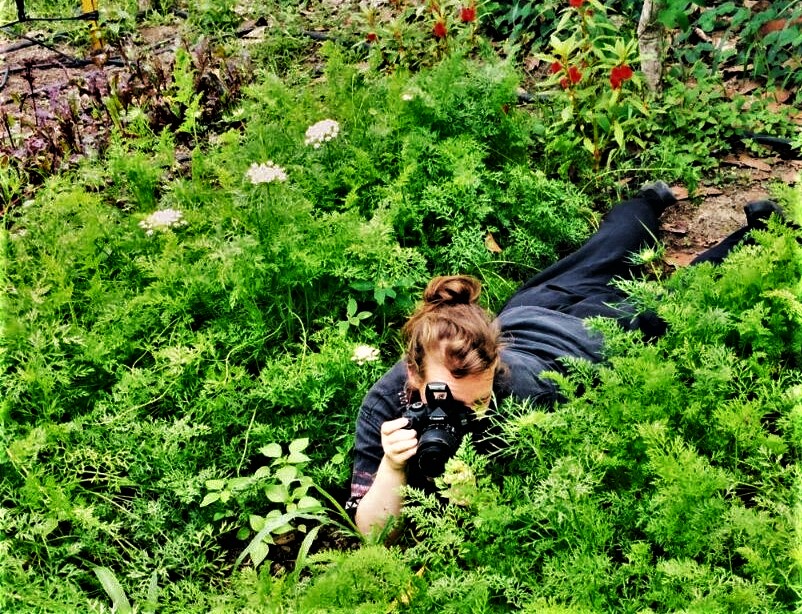 Photography captures all the little details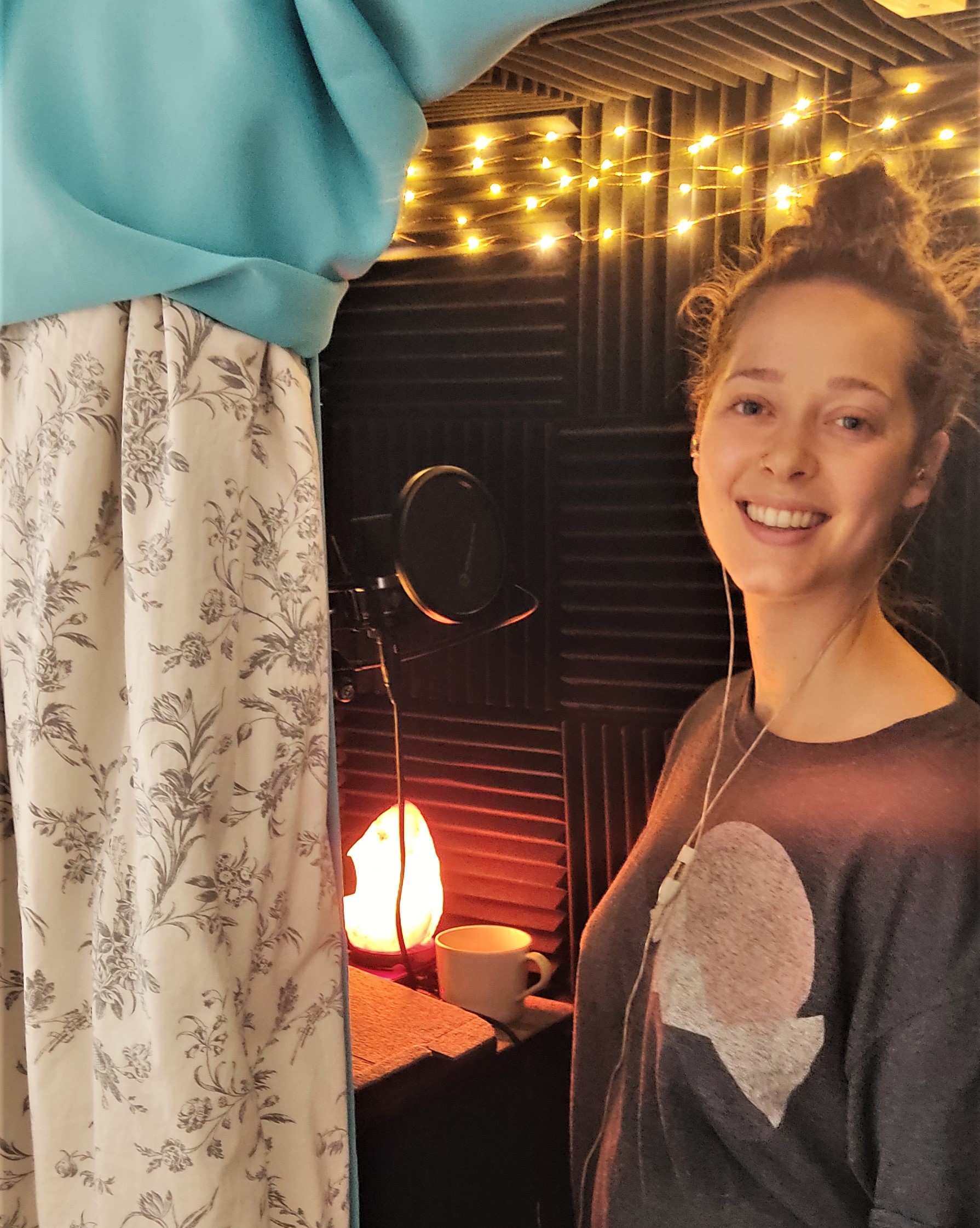 No voice, no choice!